Welcome! South Coast Yachts is the Award-winning Beneteau Authorized Dealer for Power in all of Southern California and Arizona, and Sailboats in Orange County, San Diego & Arizona, with offices and show docks in San Diego & Newport Beach. South Coast Yachts provides the top customer satisfaction in the industry for a true on-the-water boating experience. We offer new and previously-owned yachts, commissioning, repair, warranty, preventative maintenance, and instructional and social events. We work hard to find you the best boat for your money and offer the purest integrity while representing you. Throughout the year, we plan fun boating events for our customers, from raft-ups in San Diego Bay to weekend Rendezvous Events at Two Harbors, Catalina Island.
Our Service Department has everything you could possibly need for your Beneteau – if we don't have it, we'll get it for you! Greg Coleman, our Service Dept. Manager, is a master technician and can handle any project.
President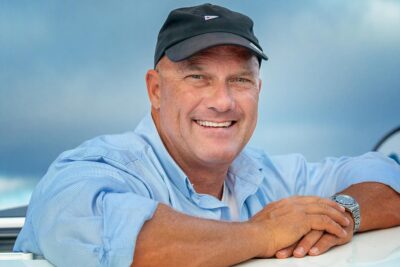 Barrett Canfield is the President and Owner/ Founder of South Coast Yachts and has represented the Beneteau brand for over 20 years. His passion in business is team building with the common focus of working with people who embrace the core value of caring for others.
Barrett Canfield, President
Direct: 619-517-4736
Sales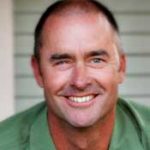 Paul Briant was born on the Caribbean island Grenada and cruised many oceans on his family's chinese junk as a child. Once you meet him, you will realize that he is one of the friendliest and most knowledgeable sailors alive. "When we have a boat question that we can't answer, we ask Paul Briant", said Barrett Canfield, president of South Coast.
Phone: 619-823-6186
Email: paul@scyachts.com
Sales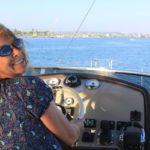 Dea has enjoyed being in the recreational marine industry in San Diego since 1987. She brings diverse experience including sales of Island Packet, Tartan and C&C, as well as powerboat experience with Hatteras, Grand Banks and Eastbay.
Phone: 619-708-3287
Email: dea@scyachts.com
Sales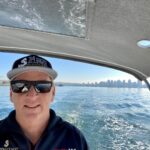 Scott Young grew up in Manahattan Beach CA, and has been involved in Sailing and Surfing since the 5th grade. His father had a power boat at King Harbor Marina and that is where Scott's passion for boats began.
Phone: 760-585-6068
Email: scott@scyachts.com
Sales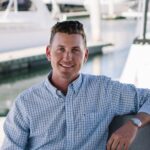 Sean grew up boating with his family in Southern California and has always maintained a passion for being on the water. After graduating from Point Loma Nazarene University in San Diego, a school practically on the water, he joined Ullman Sails to learn the business of sail-making.
Phone: (909) 556-4272
Email: sean@scyachts.com
Sales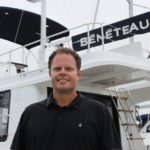 In 1998, John started his sales career with J/Boats representing buyers and sellers in hundreds of transactions both power and sail (performance and cruising, new and used). John prefers to go fast in sparton sailing craft, but he has a great appreciation for creature comforts and powerboats.
Phone: (619) 944-3002
Email: john@scyachts.com
Sales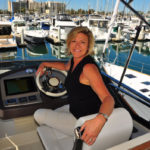 After college "Boating Happened!!!" Leanne fell into a job at Harbor Sailboats where she spent 12 years managing a charter fleet of mostly Beneteau sailboats ranging in size from 22- 50'. Leanne obtained her ASA Bareboat certification and founded the W.O.W. "Women On the Water" program, designed to train in boat handling and instilling confidence in female boaters.
Phone: (619) 972-5153
Email: leanne@scyachts.com
Sales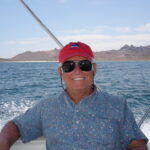 Barry Wood grew up on the water, starting at the age of 5 sailing Sabots, Skimmers and Lido 14s. He continued through his teen years very active in the sailboat racing community. The Harry Wood Lido Regatta, in which the family is still actively involved, is named for his father, a famous racing sailor and lifeguard. After a few years as a Long Beach Lifeguard…

Email: Barryw@scyachts.com
Mobile: 949-500-0853
Sales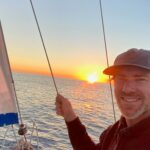 Bio to come

Email: Adam@scyachts.com
Mobile: 949-973-4812
Office Manager/Marketing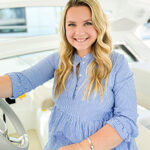 Lily was raised in the Beneteau family and was born during the 1997 Boston Boat Show. She grew up working alongside her father at boat shows across the US and has spent her whole life on the water. Lily learned to sail through the Junior Sailing Program at San Diego Yacht Club and continues to have boats at the center of her life. She turned her lifelong dream of working with her dad into reality when she joined the team at South Coast Yachts after graduating from San Diego State University.
Service Director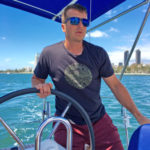 I was born and raised in Rhode Island and was always fascinated by the local rich maritime history and the freedom and ability to explore in a boat. After spending time working for Grady White and Beneteau dealers on the east coast, I was fortunate to have an opportunity to join the team at South Coast Yachts in 2015. One of the things that I enjoy about working with Beneteau is to be able to communicate and travel abroad and make friendships throughout the world. In my free time I am enjoying life with my wife and children.
Service Writer / Customer Service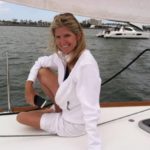 Cindy is a native San Diegan and has always lived within the sight and scent of the sea. She has a lifetime of boating experience and enjoys swimming, diving, and paddle boarding. She says, "It is a great joy to liaise between our valued customers and the great team at BENETEAU in order to bring a fulfilling boating experience to each our clients."
South Coast Mascot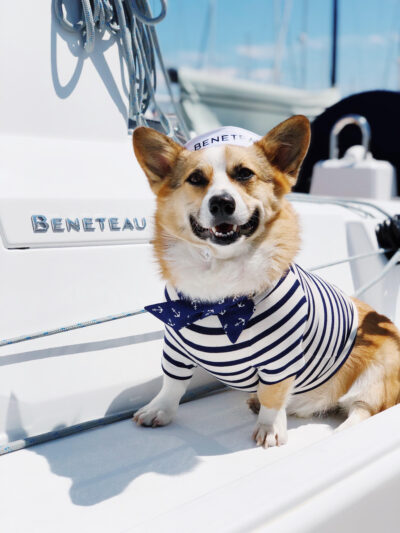 Join me on Instagram at @johnnycashthecorgi
Thank you very much for your kind words!! - South Coast Yachts "These are professionals of the highest caliber who live and breathe for their clients…every client becomes family. I couldn't give them a higher [...]