Welcome! South Coast Yachts is the Award-winning Beneteau Authorized Dealer for Power in all of Southern California and Arizona, and Sailboats in Orange County, San Diego & Arizona, with offices and show docks in San Diego & Newport Beach. South Coast Yachts provides the top customer satisfaction in the industry for a true on-the-water boating experience. We offer new and previously-owned yachts, commissioning, repair, warranty, preventative maintenance, and instructional and social events. We work hard to find you the best boat for your money and offer the purest integrity while representing you. Throughout the year, we plan fun boating events for our customers, from raft-ups in San Diego Bay to weekend Rendezvous Events at Two Harbors, Catalina Island.
Our Service Department has everything you could possibly need for your Beneteau – if we don't have it, we'll get it for you! Greg Coleman, our Service Dept. Manager, is a master technician and can handle any project.
President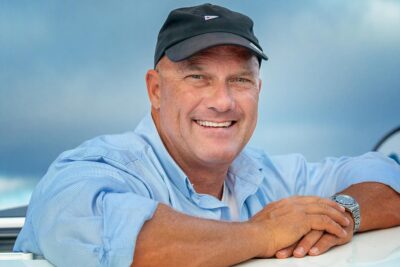 Barrett Canfield is the President and Owner/ Founder of South Coast Yachts and has represented the Beneteau brand for over 20 years. His passion in business is team building with the common focus of working with people who embrace the core value of caring for others.
Barrett Canfield, President
Direct: 619-517-4736
The customer experience and teaching the joy of life aboard a boat is what he finds most gratifying. The
business accomplishment that he is most proud of is the consistent Top Customer Satisfaction scores from Beneteau America for all of North America.
Barrett and his wife Liz have four children who all enjoy life on the water and live and sail in San Diego.
Sales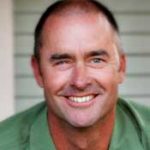 Paul Briant was born on the Caribbean island Grenada and cruised many oceans on his family's chinese junk as a child. Once you meet him, you will realize that he is one of the friendliest and most knowledgeable sailors alive. "When we have a boat question that we can't answer, we ask Paul Briant", said Barrett Canfield, president of South Coast.
Phone: 619-823-6186
Email: paul@scyachts.com
Paul and his wife worked as captain and crew on large private yachts throughout the Med. and Caribbean and settled in San Diego in the '90s. Please call or email Paul for help finding your next sailboat or powerboat. You will be pleased with the amount of attention and professional advice that Paul will give you.
Sales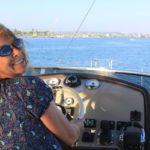 Dea has enjoyed being in the recreational marine industry in San Diego since 1987. She brings diverse experience including sales of Island Packet, Tartan and C&C, as well as powerboat experience with Hatteras, Grand Banks and Eastbay.
Phone: 619-708-3287
Email: dea@scyachts.com
She is thrilled to be in the position of selling new Beneteau and pre-enjoyed boats here at South Coast Yachts and says, "This is the most cohesive team completely committed to excellence in customer satisfaction that I've ever seen. I'm happy to be a part of it." Her goal is to make your yacht buying or selling experience a pleasant one and to create a long term relationship, rather than a one time deal.
When not working with clients looking for boats, she enjoys spending time with her grown children and grand children. We are pleased to have her on board here at South Coast Yachts.
Member of the California Yacht Brokers Association (CYBA)
Sales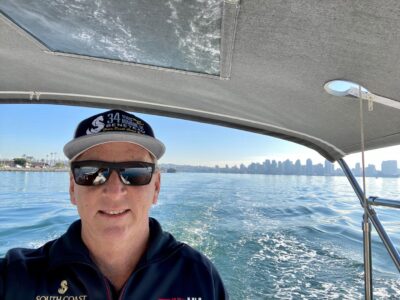 Scott Young grew up in Manahattan Beach CA, and has been involved in Sailing and Surfing since the 5th grade. His father had a power boat at King Harbor Marina and that is where Scott's passion for boats began.
Phone: 760-585-6068
Email: scott@scyachts.com
The neighboring slips were sailing families that exposed Scott to racing and cruising trips to Catalina.
Scott had the bug and enrolled himself in youth sailing classes at the Palos Verdes Yacht Club. After completing his first course he was asked to run the youth sailing program for the next 2 summers. Scott says, "Teaching and organizing races with the kids was the best job ever! It was great to see them progress and have so much fun sailing".
After that Scott was hired at King Harbor Marine Center working on the yachts and working in the marine supply store. Scott was working, sailing, and racing everyday of the week. He then moved to Maui to explore more sailing adventures and to surf his favorite break, Honolua Bay.
Scott fell in love with his wife Jennifer and loves to share his passion of the sailing lifestyle with his children Ryan, Sarah, and little Ian. Scott's oldest son Ryan in now a US Marine serving our country and Scott could not be more proud.
I asked Scott what he thinks about Beneteau yachts. "I race aboard the Beneteau First 40 Vitesse with great friends and I love the boat. You can feel the boat accelerate in little puffs and it really flies when the breeze freshens. Beneteau excites me with the constant innovation, the functionality, and they are extremely safe yachts. I am truly impressed with the performance not only on the First series but also the Oceanis and Sense Yachts. I am proud to represent these Yachts and love finding a yacht for a customer that tugs on their heart strings as they do mine."
Sales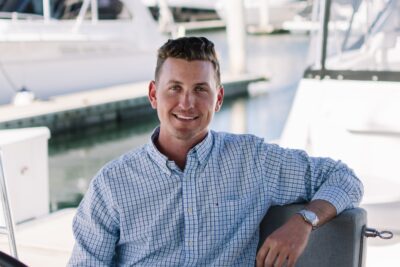 Sean grew up boating with his family in Southern California and has always maintained a passion for being on the water. After graduating from Point Loma Nazarene University in San Diego, a school practically on the water, he joined Ullman Sails to learn the business of sail-making.
Phone: (909) 556-4272
Email: sean@scyachts.com
He has since sold Jeanneau and now brings his marine industry experience to the team at South Coast Yachts in San Diego.
Experienced in racing sailboats from 20-50 feet, Sean continues to actively race and cruise in Southern California and Mexico. He enjoys helping all clients get the most out of their boats, especially downwind sailing with the addition of Asymmetric Spinnakers.
When he is not on the water Sean enjoys spending time with his wildly energetic nephew and family, traveling and going to ski resorts in the winter.
Sean is known for his ability to listen and follow thorough with the needs of his clientele and is pleased to be contacted day or night to assist with questions or concerns. Whether you prefer sailing, power boating, racing or cruising, with Sean you will be able to share your passion for being on the water.
Sales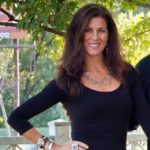 The sea called this Midwestern girl to Southern California 30 years ago. Learning to sail, sailing the coastal waters of the Pacific, Caribbean and Mexico, and owning a couple of Beneteau sailboats over the past 26 years have prepared Tamara well for her sales role at South Coast Yachts.
Phone: (760) 550.1518
Email: tamara@scyachts.com
Tamara's professional experience in sales, business development, marketing and client services in the institutional money management and commercial design industries brings a strong combination to the yacht sales industry.
Her passion for Beneteau, people and attention to every aspect of the process has created a fantastic list of happy and satisfied clients who have become friends. Tamara is her client's partner and advocate in their lifestyle investment, drawing on her professional business experience to ensure each and every client has an exceptional adventure. Nothing less.
She was asked why she got into the yacht sales industry. Her answer?
BENETEAU. Best. Boat Builder. Brilliant. Innovative. Power and Sail. 132 Years Strong.
SOUTH COAST YACHTS. Best. Customer Focused~#1 CSI in North America. Smart~Strong~Friendly Team.
Beneteau Dealer and Broker for Pre-owned Marketplace.
Tamara and her partner in life and work, Mr. Jody Krimstock, both represent Beneteau and are based out of South Coast Yachts' Newport Beach office. They travel consistently between Newport Beach and San Diego building their client base and ensuring their clients are getting out on the water, are happy and enjoying life aboard a Beneteau power or sailboat!
Sales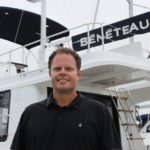 In 1998, John started his sales career with J/Boats representing buyers and sellers in hundreds of transactions both power and sail (performance and cruising, new and used). John prefers to go fast in sparton sailing craft, but he has a great appreciation for creature comforts and powerboats.
Phone: (619) 944-3002
Email: john@scyachts.com
Growing up in Northern Michigan, John developed an early lovefor the water and boats. Though the opportunities to get aboard there were rare, those are some of his fondest childhood
memories. After high school, he traveled for 11 years up anddown the East Coast and Puerto Rico racing, fishing, or hanging out aboard boats any chance he got.
In 1997, John made his final stop in San Diego. There he bought a Schock 35 and jumped into the local racing scene. He has since logged hundreds of ocean miles racing and cruising throughout California and Mexico on many different boats, as well as multi- hull racing in Sweden.
John met his wife, Laureen, shortly after arriving in San Diego, and they have two children: a daughter, Jayden, and a son, Rico. They now live in Carlsbad and enjoy time at the beach, and they are spending more time aboard boats now that the kids are growing older.
John's nearly 20 years of boating and sales has allowed him to become very familiar with many types of boats. He offers his wealth of knowledge to help clients find the right fit when
purchasing. He strives for fair valuations for sellers and buyers which make deals come together quickly.
Stop by our Newport Beach office to meet John.
Sales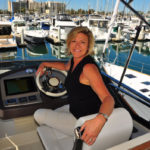 After college "Boating Happened!!!" Leanne fell into a job at Harbor Sailboats where she spent 12 years managing a charter fleet of mostly Beneteau sailboats ranging in size from 22- 50'. Leanne obtained her ASA Bareboat certification and founded the W.O.W. "Women On the Water" program, designed to train in boat handling and instilling confidence in female boaters.
Phone: (619) 972-5153
Email: leanne@scyachts.com
Leanne was born and raised in the Los Angles Area and moved to San Diego to attend Point Loma Nazarene College. After college "Boating Happened!!!" Leanne fell into a job at Harbor Sailboats where she spent 12 years managing a charter fleet of mostly Beneteau sailboats ranging in size from 22- 50'. Leanne obtained her ASA Bareboat certification and founded the W.O.W. "Women On the Water" program, designed to train in boat handling and instilling confidence in female boaters.
Leanne has been in the marine industry since 1994 and has experience in yacht sales, maintenance and management. She has been boating for over 22 years, raced extensively, cruised up and down the West coast as well as the BVI's, La Paz, Tahitian Islands, St Maartin and the Bahamas. She joined the CUBAR rally in 2009 and logged over 1100 miles on a Selene Trawler with her husband and crew. She is enjoying all aspects of yacht sales, especially the life-long friendships she has made along the way. The Beneteau brand has been in her life since the day she stepped aboard her first boat. She is knowledgeable regarding Beneteau, Catalina, Hunter as well as Grand Banks, Navigator, Offshore, Nordhavn and notably Selene Ocean Trawlers where she was the brand manager for nine years.
In her free time you can find her on the water aboard her new Beneteau Gran Turismo 40′, Law & Disorder, spending time with her husband (and Captain) Steve or walking Sunset Cliffs with their crazy dog Daisy. Besides boating she loves golfing, cooking, reading and traveling.
Leanne is best known for her prompt and timely communication, follow up and, most of all, after sale relationships. She is never more then a phone call away from helping clients and friends alike. She loves details and enjoys working hard to resolve issues. This is one reason she has a high percentage of repeat clientele. Leanne believes that buying or selling a boat should be fun and she is always finding ways to laugh.
Leanne is active in the maritime community, a member of CYBA and helps lead the San Diego Yachting Professionals organization. Leanne & Steve are active members of the San Diego Yacht Club.
Sales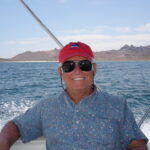 Barry Wood grew up on the water, starting at the age of 5 sailing Sabots, Skimmers and Lido 14s. He continued through his teen years very active in the sailboat racing community. The Harry Wood Lido Regatta, in which the family is still actively involved, is named for his father, a famous racing sailor and lifeguard. After a few years as a Long Beach Lifeguard…

Email: Barryw@scyachts.com
Mobile: 949-500-0853
After a few years as a Long Beach Lifeguard, Barry joined the army and was awarded the Purple Heart in Vietnam. In the early 1960s, he started his boat selling career with Columbia Yachts and Duncan McIntosh, and Islanders & MacGregors with Eddie Arnold. Barry also worked at H&S Yachts for 18 years with his beautiful wife Sheila. As project manager for the MacGregor line, he was selling boats faster than they could make them. Barry and his family have cruised all over the world and especially love their fishing trips to Baja. Being a licensed Yacht Broker/salesman for more than 50 years, Barry has made many lifelong friends and wonderful relationships with his clients. Barry wants everyone to know he is very excited to be joining the South Coast Yachts team in Newport Beach. The feeling is mutual from the Team at South Coast!
Service Director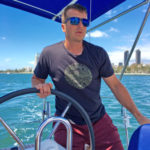 I was born and raised in Rhode Island and was always fascinated by the local rich maritime history and the freedom and ability to explore in a boat. After spending time working for Grady White and Beneteau dealers on the east coast, I was fortunate to have an opportunity to join the team at South Coast Yachts in 2015. One of the things that I enjoy about working with Beneteau is to be able to communicate and travel abroad and make friendships throughout the world. In my free time I am enjoying life with my wife and children.
Office Manager/Marketing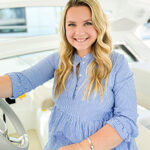 Lily was raised in the Beneteau family and was born during the 1997 Boston Boat Show. She grew up working alongside her father at boat shows across the US and has spent her whole life on the water. Lily learned to sail through the Junior Sailing Program at San Diego Yacht Club and continues to have boats at the center of her life. She turned her lifelong dream of working with her dad into reality when she joined the team at South Coast Yachts after graduating from San Diego State University.
Service Writer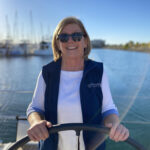 As a San Diego native, Margie grew up boating with her parents and later enjoyed sailing with her husband and children on their 30′ sailboat. Living on a trawler for 6 years gave her hands-on experience in boat ownership.
She manages our Premium Monthly Maintenance Program and is happy to schedule any services your boat may need. In addition, Margie can help with any questions you have or parts you're looking for. If you're around the office stop by to meet her cute dog Sophie.
Service Writer / Customer Service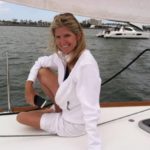 Cindy is a native San Diegan and has always lived within the sight and scent of the sea. She has a lifetime of boating experience and enjoys swimming, diving, and paddle boarding. She says, "It is a great joy to liaise between our valued customers and the great team at BENETEAU in order to bring a fulfilling boating experience to each our clients."
South Coast Mascot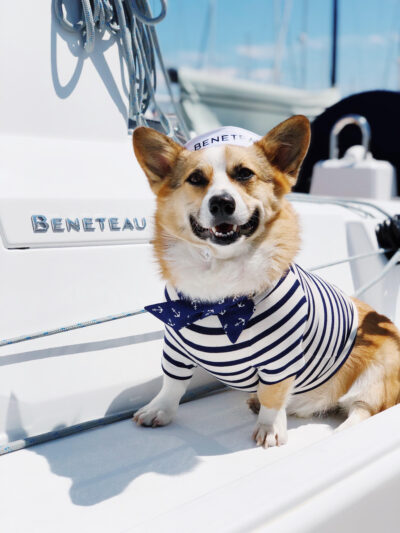 Join me on Instagram at @johnnycashthecorgi
We bought a new 2022 Beneteau 62 Oceanis Yacht that was commissioned in Oct 2021 from SCY thru Tamara and had a great experience. We love the boat. I have built several boats and always [...]