GET TO KNOW HER
The First 18 SE is a modern and fun gateway to keel-boat sailing. A wide, flat and stable hull, ballasted swinging keel, gennaker snuffer system, furling jib, and minimized deck controls all facilitate an easy-to-handle yet lively sailing experience. Easily dismantled and trailered, she'll surely fulfill racing ambitions in international one-design classes as well as adventurous sea-camping.
NAVAL ARCHITECT : Manuard YD
INTERIOR DESIGN : EP Studio
Concept and R&D : Seascape
Why First 18 SE?
The First 18 SE can be easily sailed by a crew of 1 to 3 people thanks to a large and clean cockpit, a furling jib, a gennaker snuffer system, a high boom and a mast without a backstay, which allows for a bigger square-top mainsail.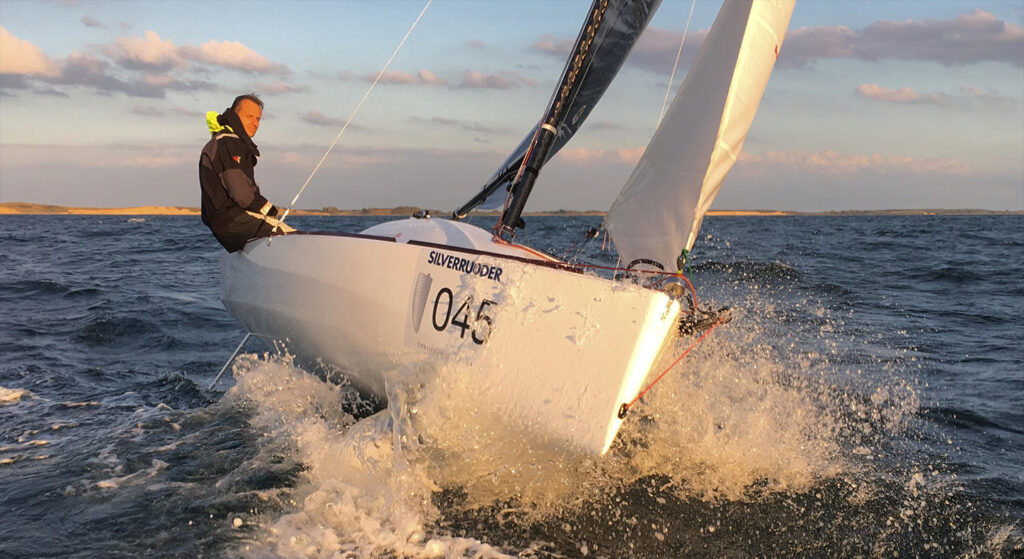 The One Design racing calendar comprises of everything from fully crewed windward-leeward races to adventurous long-distance double-handed or solo challenges. Whichever you choose, you can count on the friendly community of like-minded sailors.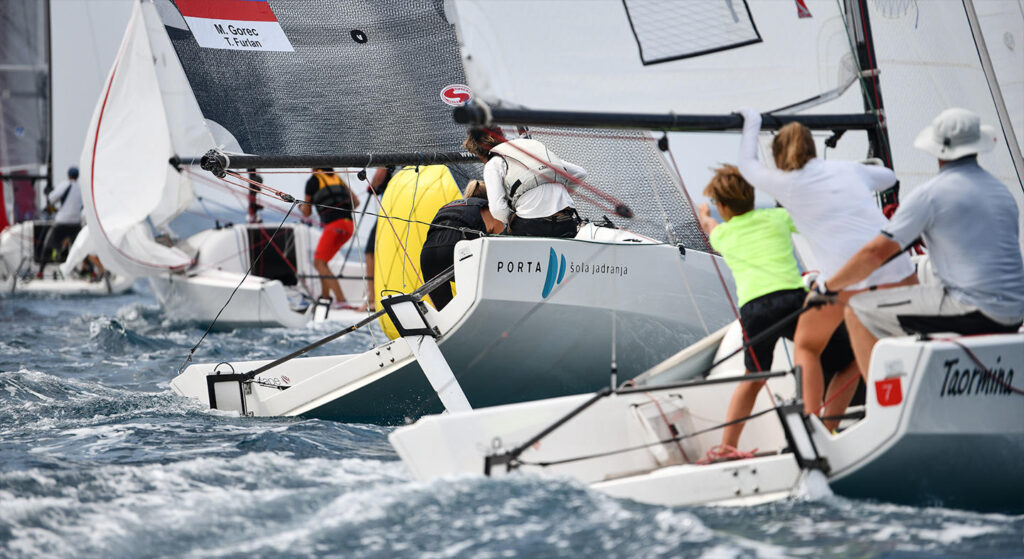 A retractable keel, removable rudder blades, and a light carbon mast make the First 18 SE truly trailable and easily-launched, which will enable you to discover new places, attend international events and meet new sailors.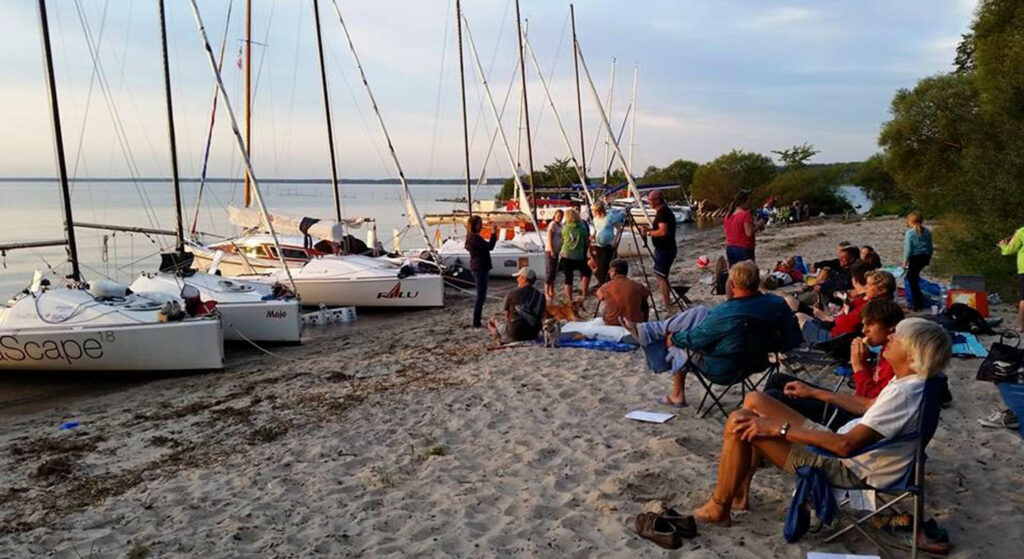 The First 18 SE is one of the safest in her category. Insumbersibility chambers make her unsinkable, a swinging keel prevents structural damage in case of grounding, and twin rudders give you complete control for safe downwind planing.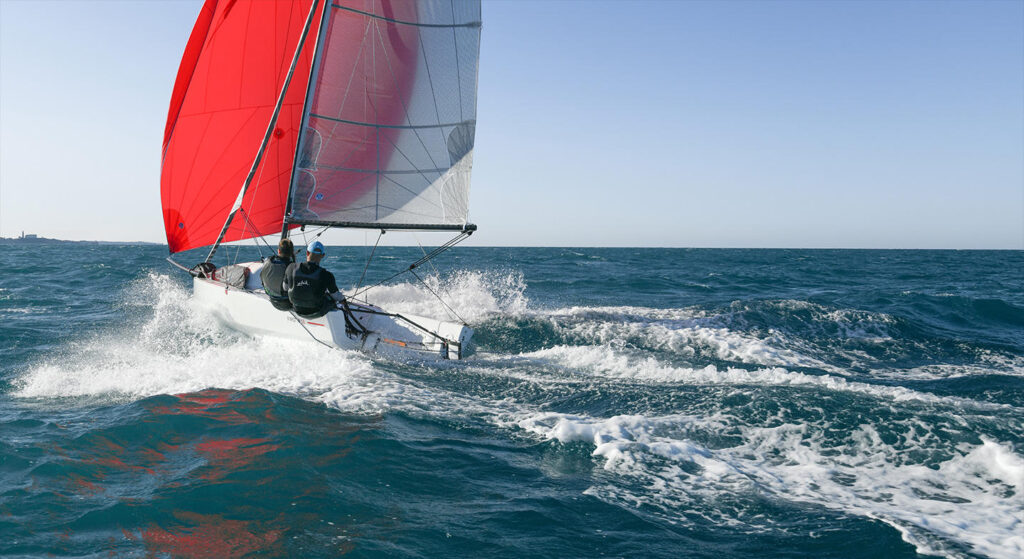 SAILING EXPERIENCE
The First 18 SE delivers a dinghy-like sailing experience but on a more stable and safer platform, thanks to the wide and flat hull shape and deep-ballasted swinging keel. Twin rudders ensure complete control even when planing at double-digit speeds. Boat handling and deck controls are simplified as much as possible for the best sailing experience. The jib is furling, the gennaker is easily operated with a snuffer system, and a carbon mast without a backstay supports the powerful square-top mainsail, which ensures fast sailing even in light wind conditions. Thanks to its ergonomic and spacious open cockpit, the boat can be easily sailed solo or with 2 or even up to 3 crew members. Whether in challenging regattas or joyful day sails, you'll always have a chance to explore, learn, and grow with the boat's potential.
LIVING ONBOARD
Despite being small, the First 18 SE cabin can still accommodate up to two adults in a sea-camping manner. The front V-berth is sized for an 18ft boat and she also comes with smart crew bags for personal belongings and storage under the cockpit, spacious enough for all the technical equipment. Traditional comfort might be limited, but she can get you into the most unreachable places you've never discovered before and connect you with the elements like no other boat. Her large, open cockpit makes her an ideal family sea-camping platform and offers direct access to the sea in cruising mode. A fully retractable swinging keel and removable rudder blades will give you access to some of the shallowest bays which you previosuly were incapable of reaching.
COMMUNITY
Joining the One Design Class gives you access to the largest recreational community of like-minded sailors. It enables you to test your skills on the racecourse and enjoy good company ashore.