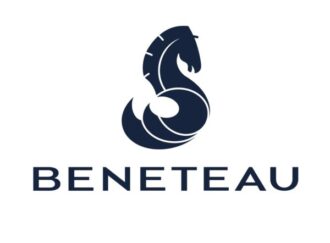 Beneteau Rendezvous at Two Harbors, Catalina Island
Our team at South Coast Yachts would like to officially invite you to the 2023 BENETEAU Rendezvous in Two Harbors, Catalina! The event will be from Friday August 4th to Sunday August 6th, however you are welcome to come earlier to the island and/or stay longer afterwards. This will be our 23rd year hosting this event and it is always an incredible weekend filled with amazing people, fun in the sun, and beautiful BENETEAUs! We will provide more details in the following weeks, but until then, please click the link below to reserve your spot! We hope to see you there!
Cost per person: $200
Children under 10 are free
ITINERARY:
THURSDAY AUGUST 3RD:
6am – Flotilla departs from Ballast Point, San Diego. Most boats from our group will be leaving at this time, so if you passing the point at 6am, you will see other BENETEAUs. Communicate on VHF channel 72.
4pm-6pm – Arrive at Two Harbors. Grab your mooring and relax into the island pace. Stop by the Harbor Reef Restaurant & Bar for a cold Buffalo Milk – wear "something BENETEAU" so we can find each other! There is no scheduled activity for this day.
FRIDAY AUGUST 4TH:
The first half of this day is free for you to enjoy the Isthmus, go snorkeling, go hiking, nap on the boat… relax and enjoy!
4pm-6pm – Dinghy Raft Up. Join us at our host boat (look for our flags on our Oceanis 51.1!) for a lively raft up with the teams from South Coast Yachts, BENETEAU America, and
Yanmar Marine! This is also where you'll pick up your Welcome Packets and t-shirt orders, if you haven't already. (Payments via Cash, Venmo, or Check due now). BYOB and food to share if you wish.
6pm-on – Enjoy the rest of the evening relaxing on the beach, on your boat, or connect with other BENETEAU owners at the Harbor Reef Bar.
SATURDAY AUGUST 5TH:
8am-10am – Breakfast on land at the BENETEAU Rendezvous HQ.
10am-12pm – "Ask the Experts" Casual seminar with boating experts at the HQ.
1pm-4pm – Ship Rock Regatta. Sail your own boat, or join as crew on another! Professional media by Eddie Frank.
5:30pm-9pm – Join us on land at the HQ for our 70's themed party. Come dressed in your best groovy attire! The evening will include great raffle prizes, regatta awards, and dancing. Appetizers and pizza will be provided!
5:30pm-6:30pm – Open bar, and then a cash bar afterward.
SUNDAY AUGUST 6TH:
Lift anchor, sail off at your leisure. Safe voyage home!
Share This Story, Choose Your Platform!