Below is our Boat Show Lineup for the Sunroad Boat Show! 9 new Beneteaus lined up for the boat show – our biggest display ever!
Come join us for fun and nautical conversation aboard these fine yachts!
Beneteau Oceanis 31
The Oceanis 31 bears a strong family resemblance to her sisters, combining elegance with ingenuity for maximum cruising pleasure. She is the perfect cruiser to start enjoying the Southern California sailing lifestyle on!
Beneteau Oceanis 37
Limited Edition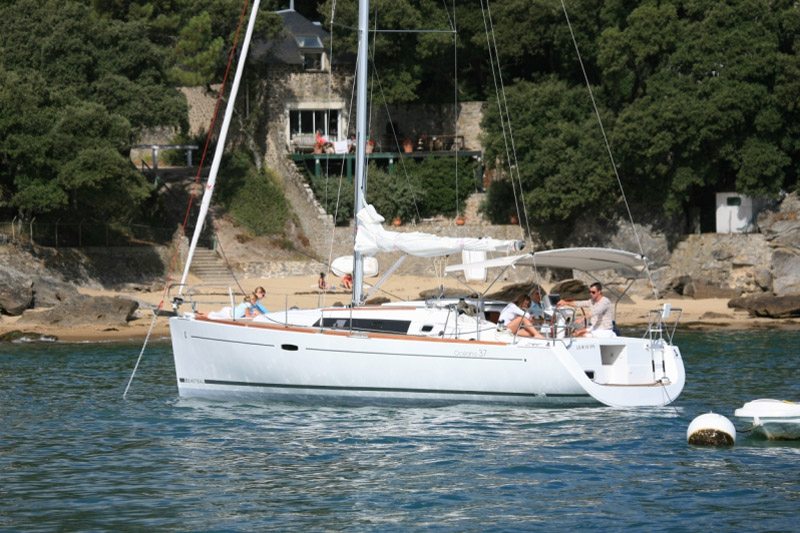 Handsome and well thought-out, the Oceanis 37 L.E. combines strong cruising capability with exciting performance. Her Design and her sleek energetic lines by the Finot Conq Group. Innovation dominates the design of this yacht.
Beneteau Oceanis 41
The heart of the Oceanis range is a yacht of incomparable volume and a design with elegant lines. Her new generation hull promises comfortable, fast sailing. The huge cockpit with drop down stern has received boating industry awards for usefulness and comfort.
Beneteau Oceanis 45
On board the Oceanis 45, harmony reigns supreme, everything is in its place on this beautiful yacht, which has the cockpit and interior space of a 50+ footer! Award winning performance and "European Yacht of the Year".
This one boat is available immediately after the show with a show special!
Beneteau GT 38
"Gran Turismo"
The Gran Turismo concept is an Italian-flavored lifestyle, inspired by the world of sports cars.
It is synonym of elegant style and sporty character but also spacious interiors. This new express cruiser concept is a perfect combination of high performance, comfort and maneuverability. A pleasantly surprising price too!
Beneteau GT 44
"Gran Turismo"
The Gran Turismo 44 favors comfort and well-being. Her remarkable Air Step®* hull associated with Stern Drive propulsion (2×370 HP Volvo D6) gives her amazing stability, great sea keeping, acceleration that is as powerful as it is fluid, and makes maneuvering easier, optimized using the Joystick on the instrument panel. Modern Value.
Beneteau Swift Trawler 44

Take command of the latest model of the Swift Trawler fleet and let the fragrance of far off shores give you a taste of adventure.
Built for long distance cruising, the Swift Trawler 44 is a boat with endless possibilities. It is at home on all waters and promises to make each destination an extraordinarily colorful stopover.
Beneteau Barracuda 9
Welcome to the new world of safe and adventurous cruising and fishing! The new Barracuda discovers a new way of enjoying cruising and the "fishing" spirit: a true trend-setter. The choice of twin or single outboard engines for quick travel to fishing sites. The choice of a wheelhouse and a simple central bridge console for greater comfort and visibility. And the choice of a modular boat depending on fishing habits and desires
See her on land at the entrance to the show!
Harbor 25
Dealer Demo, Save thousands!
The concept for the Harbor 25 is identical to the concept of the Harbor 20. This beautiful Steven Schock design has a large comfortable cockpit, classic lines, traditional details, and an efficient hull shape. Most important of all, sailing is delightfully easy.