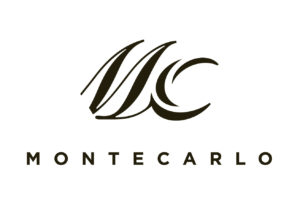 The first time you set eyes on one of the Monte Carlo range boats, you realize it has that little indefinable extra that makes you think it was made for you. This exclusive feeling is created by subtly uniting the best in Italian design, with care in every detail, and a real distillation of technology.
Our search for excellence has produced the MC range. We created it to bring you much more than a boat – to bring you a truly pleasurable lifestyle!
Could there be a better definition of luxury?
The Monte Carlo range is designed by the highly talented Italian designer duo, Carlo Nuvolari and Dan Lenard. It is the fruit of a special collaboration between the Beneteau design offices and production workshops and the two Venetian designers.
Designed to classic luxury traditions, these 45 to nearly 60 feet motor cruisers in Flybridge and Hardtop versions are a distillation of avant-garde technology.
The Monte Carlo has unique charm and style. It is a splendid thoroughbred; a timelessly elegant distinctive yacht! Easily identified by the aqua blue shade of its hull, each Monte Carlo offers a quality of features and trims, combining noble materials and careful details in a timeless design, that prove it belongs to the world of luxury.
She boasts a highly profiled bow, optimum safety, pods propulsions, great performance underway, and a driving station fitted with high-tech equipment – the keys to a world of new sensations.
A breath of fresh air is wafting over the sea. The original luxury concept proposed by the Bénéteau Group has given life to the Monte Carlo project, which combines the French group's industrial know-how with the quintessence of Italian nautical design.