Nice shot of our own Rick Day's  "Audacious", Beneteau First 40.7 front and center in the New years Day regatta!
Nice job Rick and crew!
Six classes of boats raced on San Diego Bay, January 1, during San Diego Yacht Club's annual New Year's Day Regatta. It dates back to 1926.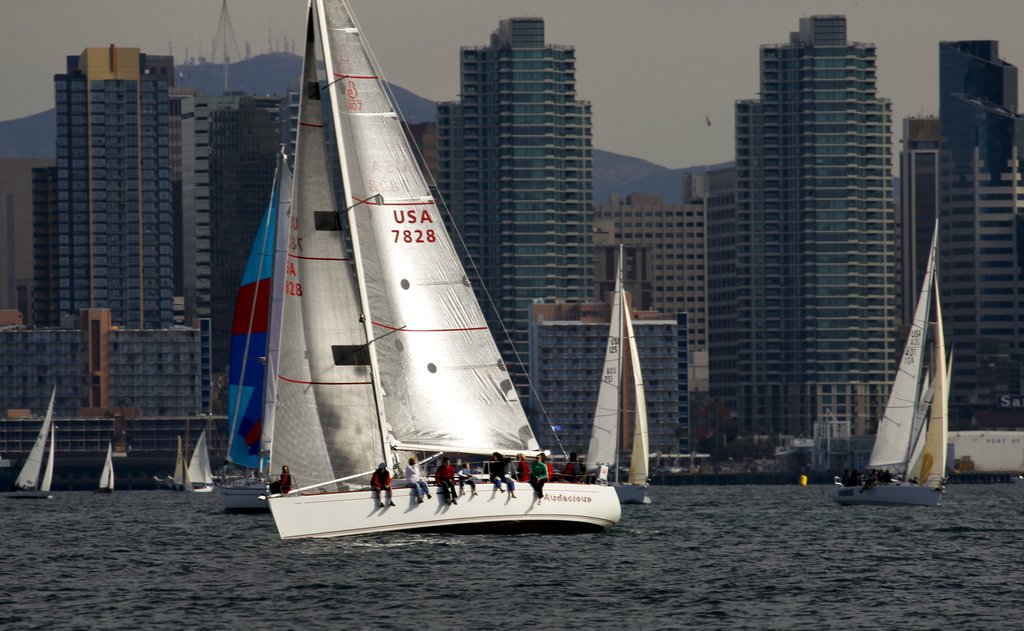 See the whole photo gallery on the U-T San Diego website. Photography by Howard Lipin/U-T San Diego