A fuel-efficient, patented hull step design to reduce friction, plane sooner, provide better fuel economy, and reduce weight by being able to use smaller engines. SMART. Beneteau.
From BoatUS.com
Innovators : The Smart Boats  By Michael Vatalaro
Manufacturers build innovative solutions to boating's everyday hassles, and in doing so make your day on the water even better.
Boating for most of us is a retreat, so anything that can make a day on the water easier, cheaper, safer, or more enjoyable is a welcome addition to our boats. To this end, a lot of clever thinking has come out of the marine industry lately. Here are several examples of innovative ideas that just make boating better.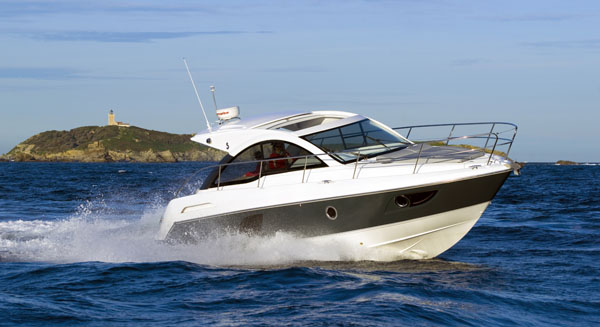 Four Beneteau models will feature AirStep in the U.S., including this Flyer Gran Turismo 34
Read the entire article on the BoatUS.com website