Powerboats and Motor Yachts for Sale
From the luxurious Gran Turismo to the capable Swift Trawler and the fishing/cruiser Barracuda, Beneteau Powerboats have you covered. Beneteau is the #1 brand in the world so rest assured you will get the highest quality for the best price. We work hard to find you the best boat for your money and offer the purest integrity while representing you. Clean brokerage yachts and sailboats are always wanted and we take trades.
Swift Trawler
THE SWIFT TRAWLER HAS A DIFFERENT VISION OF LIFE ON BOARD, AND IS A STUNNING COMBINATION OF THE NAUTICAL FIELD AND WORLD TRAVEL.
Every Swift Trawler of the line boasts superior sea-keeping qualities that make the Trawler a powerful, reliable, and comfortable boat. A vessel full of discoveries, its interior spaces and volumes are at the image of the endless wide opens spaces that it promises to explore.
Gran Turismo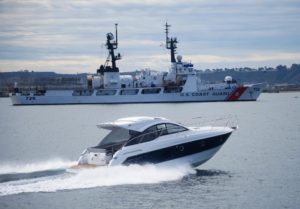 Beneteau has blended the best of French elegance, Italian passion and sports car inspired design to create the new line of express cruisers, Gran Turismo.
Its open interior utilizes every inch of space in an efficient and natural manner. Stunning lines are sure to turn heads out on the water as much as in the marina. And technical innovations like the Air Step® hull mean the Gran Turismo is no mere pretender.
Monte Carlo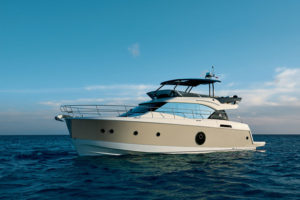 The first time you set eyes on one of the Monte Carlo range boats, you realize it has that little indefinable extra that makes you think it was made for you. This exclusive feeling is created by subtly uniting the best in Italian design, with care in every detail, and a real distillation of technology.
Our search for excellence has produced the MC range. We created it to bring you much more than a boat – to bring you a truly pleasurable lifestyle!
The Monte Carlo range is designed by the highly talented Italian designer duo, Carlo Nuvolari and Dan Lenard.
About South Coast Yachts
South Coast is your exclusive authorized dealer for Beneteau Sailboats and Beneteau Powerboats in San Diego, Riverside, Imperial, Orange County and Arizona and also Schock Harbor Daysailers in San Diego.
About Beneteau
From the humble beginnings in 1884 as a builder of fishing trawlers, Beneteau has become the world leader in the production and sales of sailing yachts. Albeit an enviable position for the competition, there are many distinguishing features making Beneteau's unique sailing vessels the foremost choice for thousands of sailors worldwide. Beneteau USA builds sailing vessels from 31'- 50' in Marion, South Carolina. Beneteau is the World's Most Respected Name in Sailing Yachts.
Trust
Beneteau is proud to have built a foundation of trust over its 130 years at sea. You're getting a boat designed and manufactured by one of the longeststanding, passionate, and successful boatyards in the world.
Innovation
At a time when many manufacturers are just "hanging on," Beneteau's designers and engineers have been innovating and improving the breed. The result is a fleet of practical, elegant and, above all, seaworthy boats that will provide years of enjoyment.
Quality
Beneteau's commitment to the most advanced technologies and manufacturing methods, as well as its own rigorous standards allows the state-of-the-art facilities in the USA, Europe and South America to produce yachts second to none in quality and durability. At the helm of a Beneteau, you'll spend more time on the water and less time in the yard for repairs.
Performance
Beneteau has a long history of collaborating with the most respected naval architects, designers and engineers to craft yachts which continually raise the bar for seaworthiness, comfort, speed and fuel efficiency.
Retained Value
When you invest in a Beneteau, you're not only buying years of enjoyment on the water for you and your family; you're buying the peace of mind that comes with knowing you are investing in a vessel which has proven to retain its value over time.
Support
Beneteau boasts a network of over 400 dealers worldwide. Anywhere you go, there's likely to be a dealer nearby for any help you might need from repairs and spare parts to tips and pointers.
Community
The Beneteau community of owners is one of the largest social networks on the water. Wherever your adventures take you, you're almost guaranteed to be among fellow Beneteau owners. You'll enjoy the camaraderie and support that comes with joining this distinguished group.